---
Office & Industrial Relocation Equipment
Office and Industrial Relocation Equipment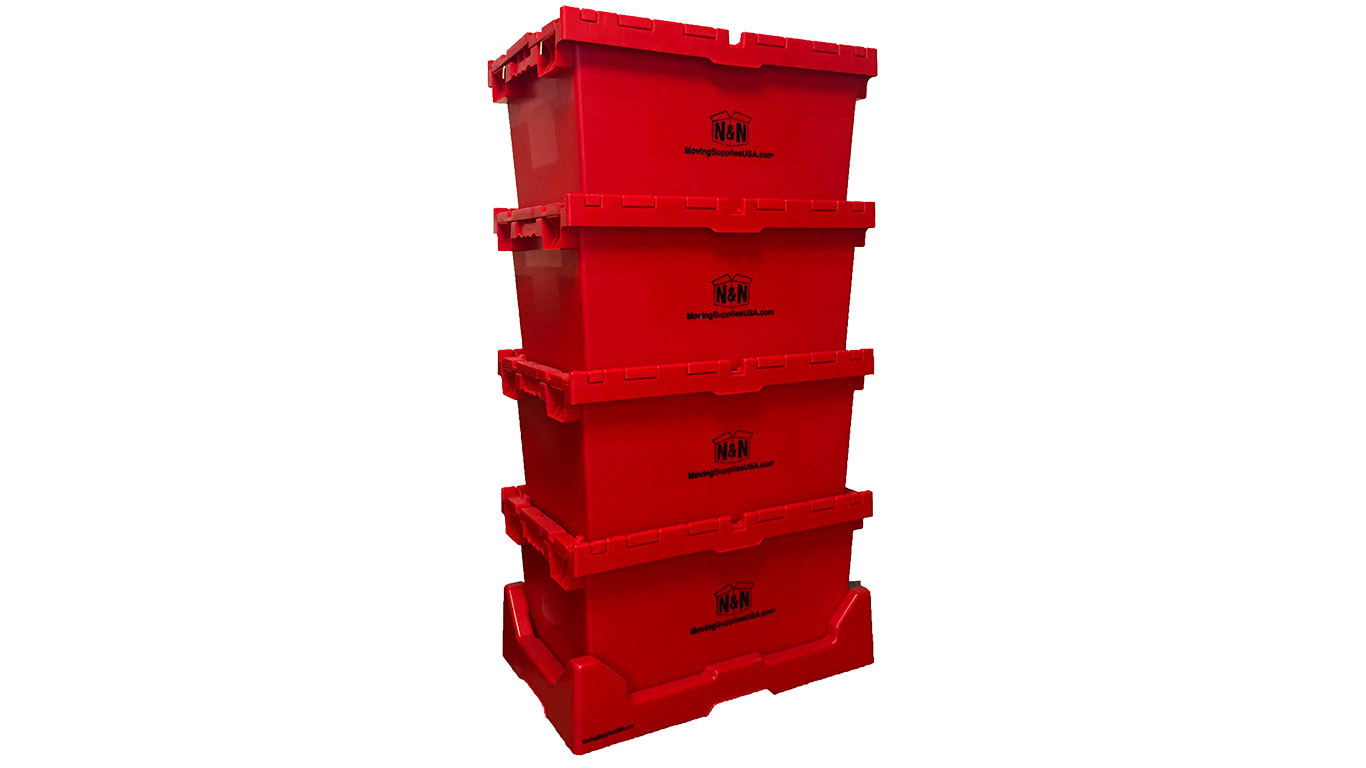 E-Crate
The E-Crate is a 'green' alternative to corrugated boxes. E-Crates are stackable, durable, re-useable, space-saving, and cost efficient! E-Crates are a great alternative to office totes and legal boxes and offers a stress free move for corporate relocations! With every four E-Crates rented, we send an E-Dolly with four non-marring, smooth rolling casters.
Dimensions: 24.25" x 15.25" x 12.75"
Capacity: 2.75 Cu. Ft.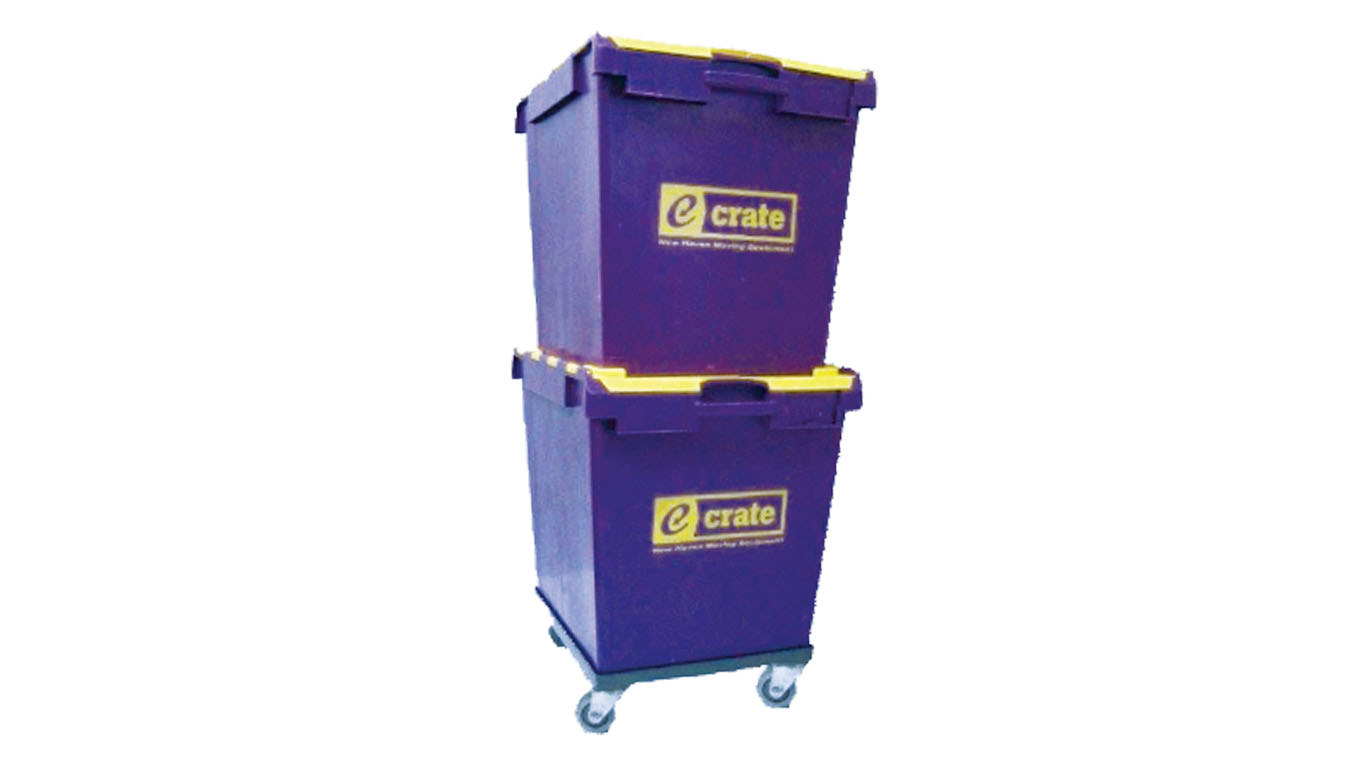 IT E-Crate
The Computer IT E-Crate has the same great features and benefits of the E-Crate, but it's bigger! Specially designed to transport computer equipment. A Unique Steel Dolly is the Perfectt for rolling two IT E-Crates
Dimensions: 23.23" x 21.65" x 23.62"
Capacity: 7.0 Cu. Ft
Stackable H Dolly
The H Dolly is the most popular dolly for all-purpose moving. It is constructed of solid wood with rounded edges and has features including 1/4′′ fastening bolts. These dollies are specifically made to stack neatly for transit between jobs. A quiet, smooth and mark-free ride. Our professional grade dollies come standard with the industries best, Colson Casters. We have a dolly for each of your moving needs.
Dimensions: 18" x 30.25"
Capacity: 900 lb.
Panel Carts
Platform Panel Carts are a must for any office move with cubicles! These steel Panel Carts offer a wide-base allowing a stable platform for large items such as cubicle panels, large mirrors, framed artwork and so much more. Our Panel Carts feature carpeted platforms, removable rails, and 6" grey non-marring casters.
Dimensions: 26" x 30" x 35"
Capacity: 2,000 lb.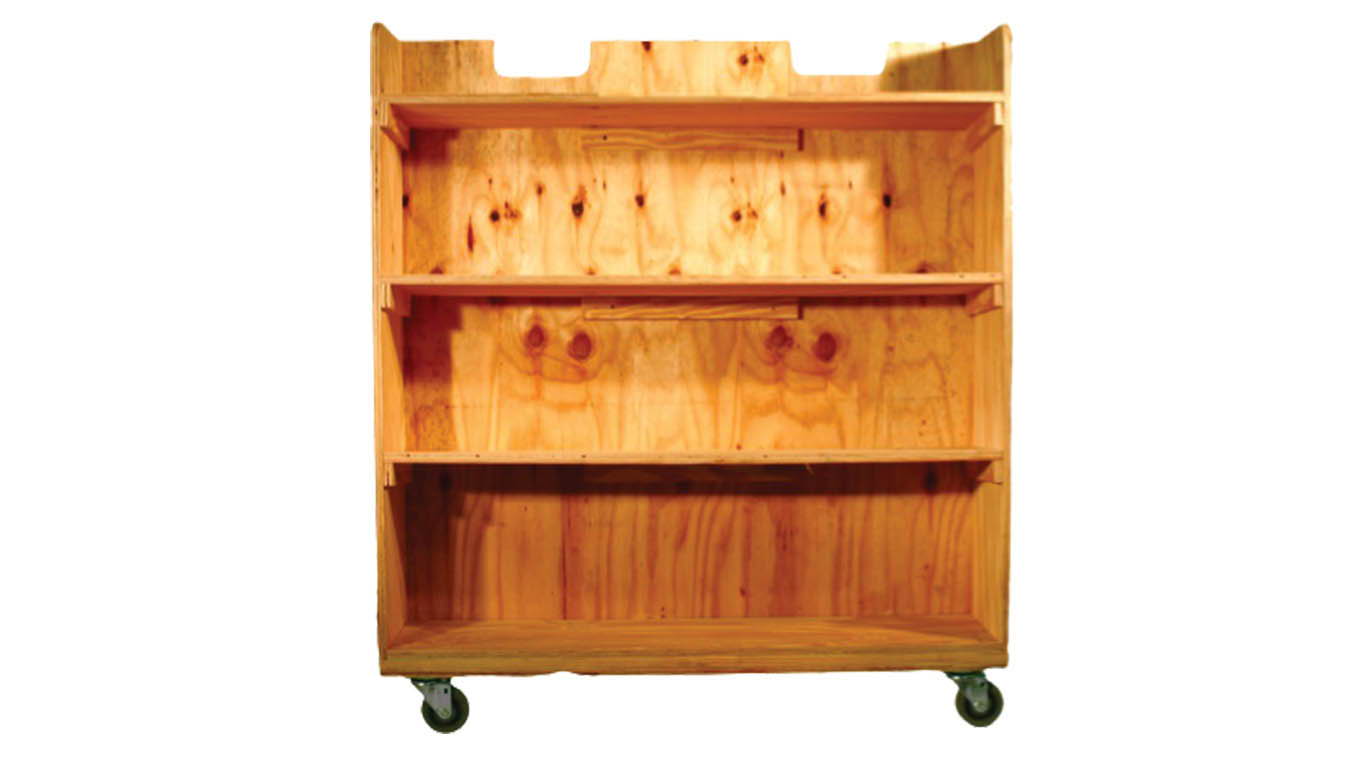 Double-Sided Library Cart
When it comes to information management and library relocations these library carts are a necessity! They are a great solution for relocating large quantities of books and are a perfect solution for accessible, temporary storage. Features include 8 shelves for 32 linear feet of storage and non-marring casters.
Dimensions: 24"x 48" x 54"
Capacity: 1,000 lb
Office - Machine Cart
The Office Cart have the same outside dimensions as our Library Carts, making loading trucks a breeze. These carts simplify IT relocations and temporary storage needs by offering deeper shelving (full width) and more vertical space with three reinforced shelves. They come standard with non-marring casters.
Dimensions: 24"x 48" x 54"
Capacity: 1,000 lb.